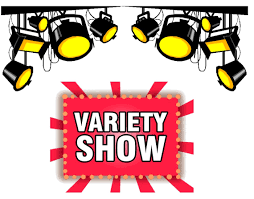 You may have heard your child talking with enthusiasm about the EES variety show? Here is some more information. The performance is Friday, April 15th at 2:00 PM. Parents are invited to watch it live or view it through a live stream. Students in grades 3-5 are invited to create performances.
Expectations for Performances :
Be prepared; practice ahead of time and have a plan for your act.
Acts can only be 2-5 minutes.
Performers must be in grades 3-5.
It must be appropriate for school.
Students can only be in one act.
Have Fun!
Thanks – Devorah, Holly, Juniper D, Juniper Z, & Isla – The EES Variety Show Committee
Previews are scheduled for the week of April 4th, during recess on Monday, Thursday and Friday.